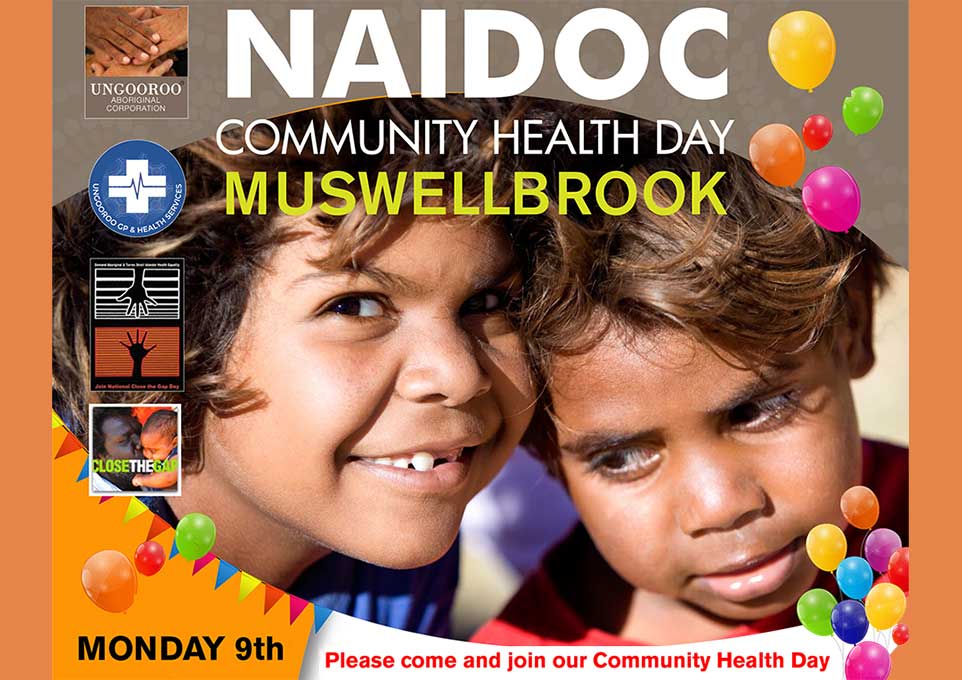 Published: June 18, 2018
Please join us on Monday, 9th July (10am – 3pm) for a Community Health Day.
We have a general practitioner/doctor and registered nurse on hand.
We can assist with:

Checking Blood Pressure
715 Health Assessments (get a FREE Ungooroo shirt with your 715)
general consultations
Location: Simpson Park, Muswellbrook.
If you need further information, please call Ungooroo on (02) 6571 5111 or email Ungooroo.