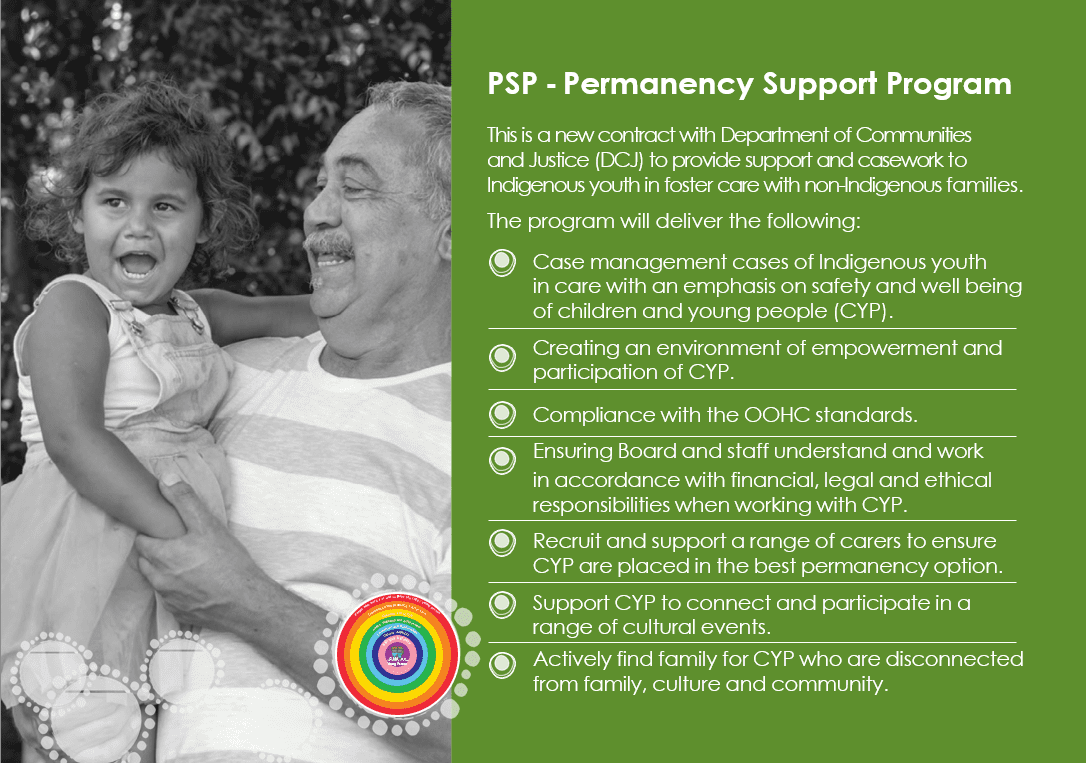 Ungooroo Aboriginal Corporation is now accredited with the Office of the Children's Guardian to provide support to Aboriginal children and young people through the Permanency Support Program.
The Permanency Support Program (PSP) offers tailored services to vulnerable children so they can grow up in stable, secure and loving homes.
We have three main goals:
To keep families together whenever safe and possible
To reduce the amount of time children and young people are in care; and
To offer a better care experience by supporting a child or young person's individual needs.
Our team of experienced caseworkers and carer engagement officers work with children, young people and their carers to identify the best permanency goal.