Aboriginal Business Advisory Initiative (ABAI)
Business Connect
Advisors are accredited professionals with first-hand experience of running their own small business. Multicultural advisors are also available to provide business support in other languages.
Aboriginal Business
Advisory Initiative (ABAI) advisors provide local and culturally appropriate business coaching and advice to Aboriginal and Torres Strait Islander peoples and business owners.
Find an ABAI advisor
Click here then choose a local advisor by selecting your LGA, selecting a specialist or browsing by industry.
Got a new business idea?
First step, please search for a 'How to start a business' event or access a pre-recorded 'How to start a business' webinar in our online toolkit. Attending this event will consolidate your
thinking about starting a business in NSW and you'll then be eligible to book an advisory session to test your business idea.
Our Team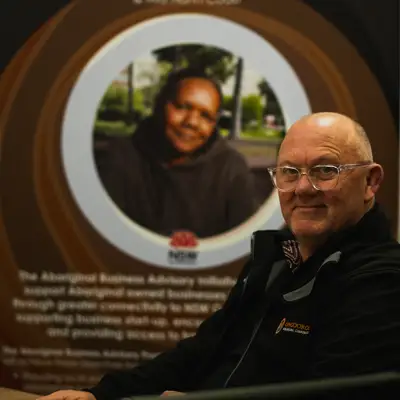 Regional Program Manager ABAI